What's it for?
The prayer walk app exists to help you and other followers of Jesus work together to cover the streets around you in prayer. It brings together churches and ignites passion for the local area and its people.
We work with churches and ecumenical organisations to coordinate use of the app alongside a prayer walking event or initiative. At the moment we don't provide use of the app to individuals.
How does it work?
We set up the app and customise it to your needs. We set up a custom boundary for the area you want, upload your logo and configure your brand colours. Then you are provided with a unique url to your app, for example https://birmingham.prayerwalk.app. You can then place a link to this on your website and start directing people to use the app.
How do users get the app?
It's a web app, so users access the app through a browser like Safari or Google Chrome at the link you've chosen e.g. https://birmingham.prayerwalk.app. When they go to that link there will be instructions for them to add the app to their home screen. This puts The Prayer Walk App alongside their other apps, with an icon, so they can access it easily.
So far...
16 cities
covered in prayer
features
What's in the app?
Tap the roads you want to pray for
Users can select the roads they'll be walking on their prayer walk. The road changes colour to let others know it's going to be prayed for and they can choose to pray somewhere else.
Mark your prayer walk as complete
When a user has prayed, they mark their walk as complete and those streets change colour. Watch as the map becomes filled with blue, gold or any colour of your choice. It's a powerful visual representation of the prayers offerred to God for the people around us.
A dashboard
The dashboard is for those organising the prayer walk to understand engagement and to get the contact details of participants. For example, find those who haven't completed their earmarked walk and send an email to nudge them to complete it.
Social login
Log in using Facebook or Google for a quick sign up and login experience.
International
The prayer walk app was made in the UK but is ready to be used in Australia, Canada, USA and the UK.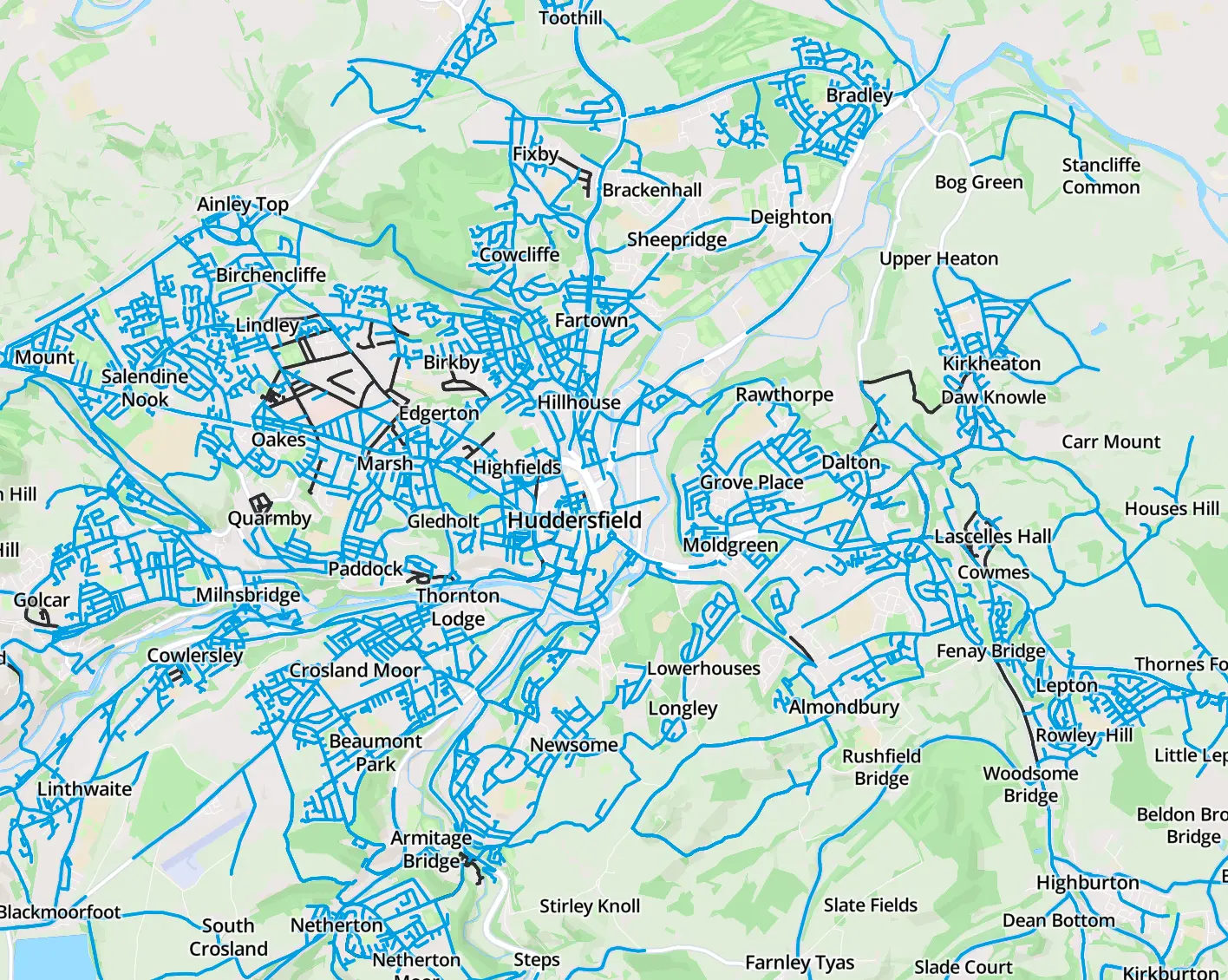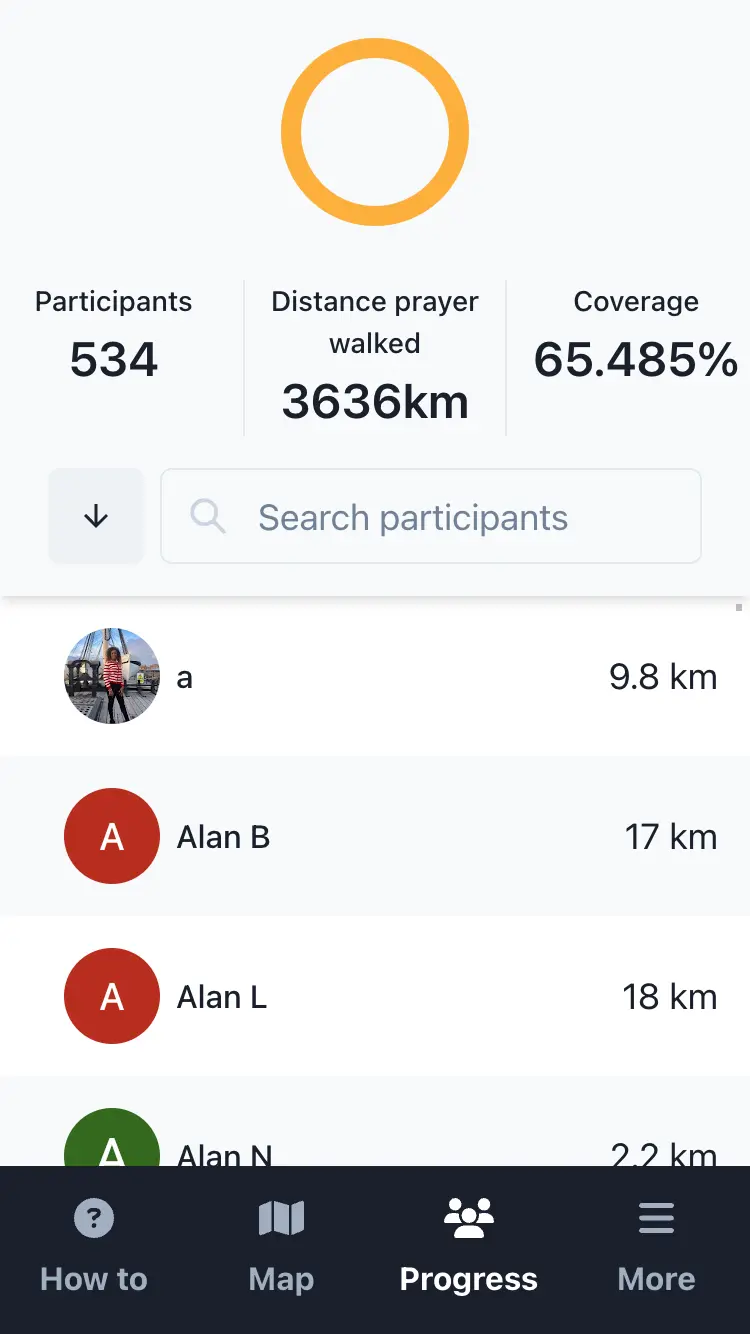 Heatmap
See which areas have been prayed for most. The roads show different colours the more they're prayed for.
Progress
Users can see the total distance of all prayer walks and how much of the roads within the boundary have been prayed for. A participants table shows who is taking part.
Prayer Needs
Submit a prayer request for a suburb or neighboorhood on the map to let others know how best to pray. Users can indicate they've prayed for a request so everything is covered.
What can be customised?
The boundary of the area to pray for, drawn by you!
Prayer walk colours and branding colours
Your logo and app icon
The subdomain of your url
When the app starts and stops and the message displayed to users when it's inactive.
pricing
How much does it cost?
Prayer walks shown as a heatmap or solid lines
Prayer needs
Social login
Dashboard to view stats and contact details
One prayer walk event active at a time
Cancel anytime, no minimum subscription term
Start 7 day free trial
If you want to run more than one prayer walk event at a time, some more customisations, more locations added, or have any questions, please get in touch.